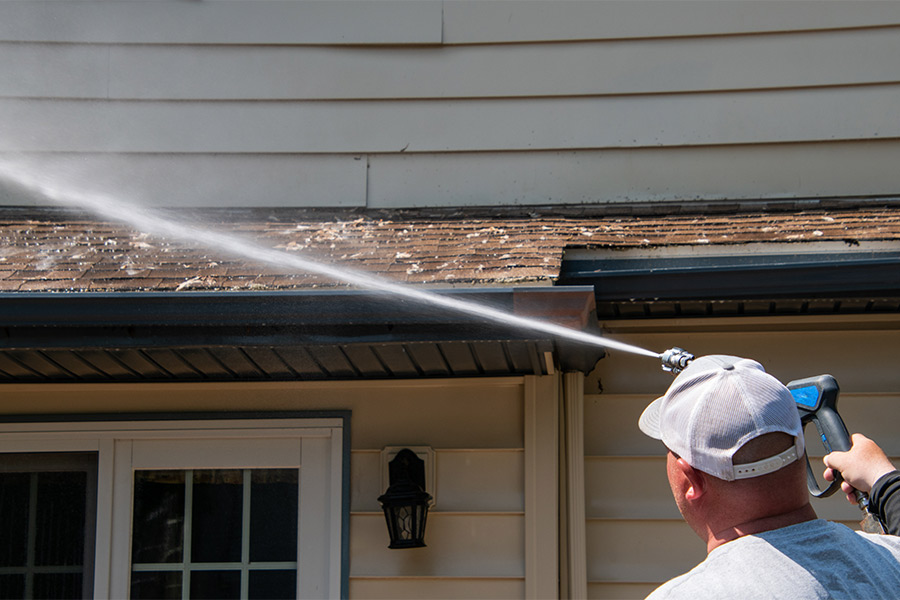 Partner up With Our Power Washing Experts Near Woodville, FL

Save time and effort to clean your building's exterior. Call Blue Water Soft Wash! We're a professional power washing company near Woodville, FL. Our experts have over a decade of experience and aim to provide clients with high-quality solutions. Whether you need to wash your patio paver or pressure wash your parking lot, we've got you covered! Rest assured that you'll get outstanding customer service, honest work, and knowledgeable assistance.
Wave Goodbye to Grime and Dirt
Our pressure washing services are one of the best ways to clean accumulated, stubborn dirt and grime off your property. We evaluate your surfaces to identify if they require a soft wash or power wash. Our experts use high-powered water to scrape off mold, mud, and other caked-on materials. We ensure your building looks fantastic in no time.
We can clean the following:
Ready to clean your property? Call now to learn more about our power washing services near Woodville, FL. Our experts handle both residential and commercial properties with the utmost care. We can help with roof cleaning, deck cleaning, and more. Expect stunning results!
GET IN TOUCH
If you're ready to get power washing fantastic service, then call us today at (850) 591-1461 or fill out our online form.