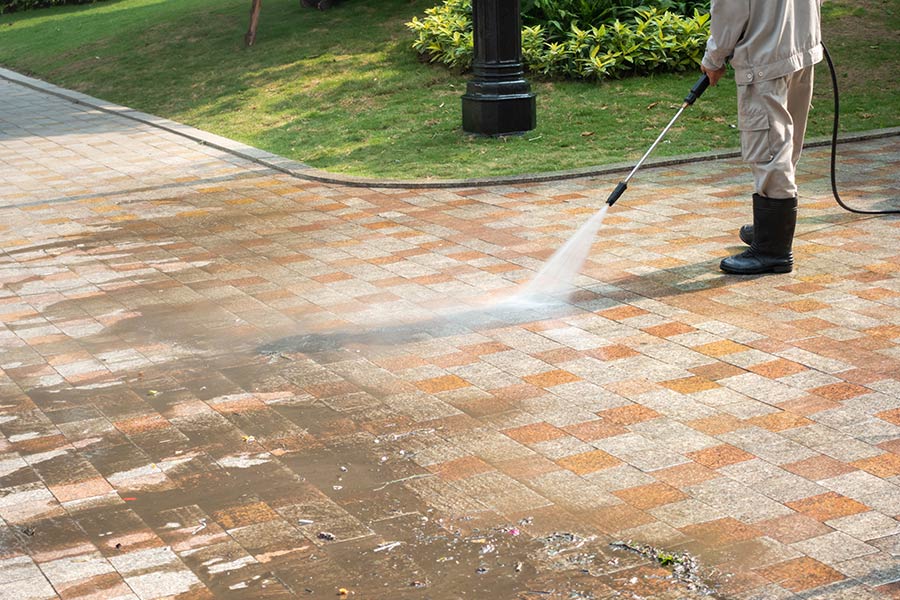 Hire Expert Power Washing Services in Quincy, FL
If you're looking for expert power washing services in Quincy, FL, look no further than Blue Water Soft Wash! We have over a decade of experience helping home, and business owners get their properties clean, and we can help you too! Our team comprises highly trained and experienced staff members, so you can trust that we are one of the best companies around when it comes to getting your home clean without damaging its surface.
Have a Spotless Driveway
We Offer a Variety of Services
We can clean everything from roofs and siding to decks and driveways, so no matter what kind of exterior surface you need to be cleaned up, we'll be able to handle it. Our soft wash service is perfect for those who want their house cleaned without having any damage done to their surfaces.
Our pressure washing and deck cleaning services will tackle even the toughest dirt and grime stains while leaving your deck or driveway looking shiny again. And if you just need some help cleaning off your metal roof or shingles? No problem! Our roof cleaning service is the best in the business!
If you're interested in learning more about what we offer at Blue Water Soft Wash or would like to schedule an appointment for service in Quincy, FL, then give us a call today! We're proud to offer these high-quality services at an affordable price, and we guarantee the results will be worth every penny!
GET IN TOUCH
If you're ready to get power washing fantastic service, then call us today at (850) 591-1461 or fill out our online form.