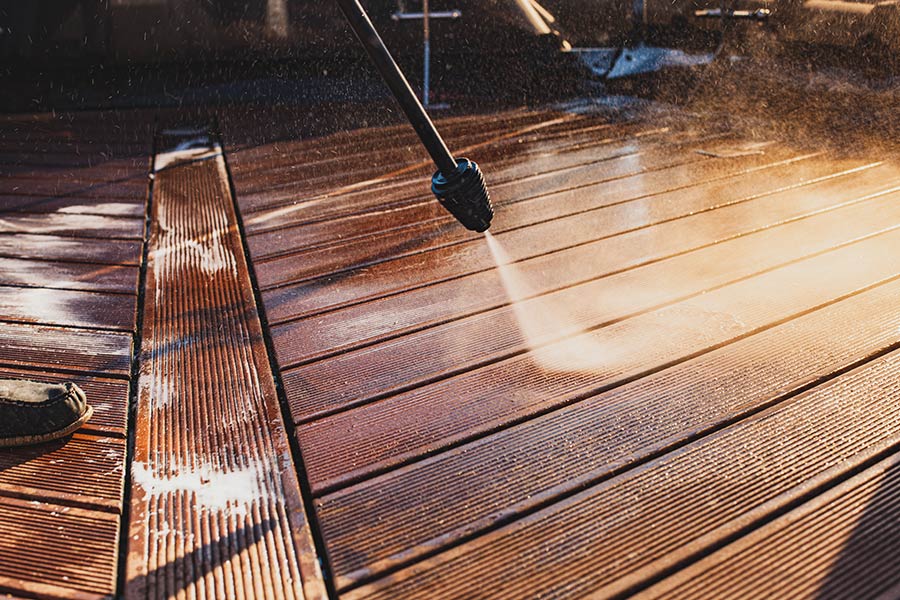 Work With a Professional Power Washing Company in Havana, FL
Maintaining your home or business is an investment in your future. Your property should look its best at all times, which is why you need the help of experts in power washing. At Blue Water Soft Wash, we have provided expert power washing services for over a decade. We can help you clean everything from roofs to siding, decks and fences, driveways, and concrete. Our team will come to you in Havana, FL, and provide expert service in every area of your home or business that needs attention. We only use the highest quality products and employ the latest technology to provide you with a safe and thorough cleaning experience.
From Roof to Deck – We Clean It All!
Our Experts Offer a Range of Services
Our soft washing service will not damage surfaces like paint or fiberglass, so you don't have to worry about your house losing its shine. Our pressure washing service will get rid of stubborn dirt and grime with ease. If your roof needs a good scrubbing, we can do that too! If you have a deck or driveway that could use some TLC from our staff of deck cleaning professionals, trust us to get the job done right.
We can clean everything from roofs to driveways to decks and fences with our professional power washing services. We'll make sure that all of your surfaces are clean and look their best! If you want your property to sparkle like it did when you first bought it, or if you're looking for an easy way to make your home look new again, give our power washing team in Havana, FL, a call today!
GET IN TOUCH
If you're ready to get power washing fantastic service, then call us today at (850) 591-1461 or fill out our online form.